School News
Farewell/Au revoir
Posted on

June 29th, 2018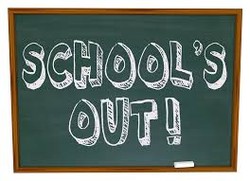 It's that time of the year... today is our last staff day, and we would like to thank all of the students and staff at École Queen Elizabeth School for all of their hard work and effort that they put into this building year of our school. We would like to thank Mr. Fittes for coming out of retirement to be our Principal for these last few months; and also wish Mrs. Grekul all the best in her retirement.
School resumes for Grade 1-8 Year-Round students on August 7, 2018.
School resumes for English/French Kindergarten and Grade 1-8 French Immersion students on September 4, 2018.
Enjoy your summer!