School News
Grade 1/2 Year Round Students are kept busy!
Posted on

March 9th, 2018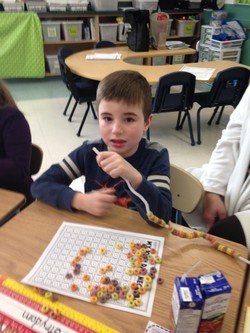 Where did February go in such a hurry?
We are in disbelief that February has come and gone so quickly. We celebrated our 100th day at school on February 5th. All year, we anticipated our 100th day at school party and kept track of our school days attended daily. Students counted, created and snacked throughout the day, it was a marvellous time!
Another exciting event was Valentine's Day. Students wrote poems about things and people they love, we read stories about friendship and also handed out treats and valentines cards during our party. Students enjoyed a fun field trip to the post office. We learned about the complexity of the work that goes into our mail and parcel service. Students were taken behind the scenes to see where the mail is sorted, how it is organized, and we even learned how valuable skip counting is to be a postal worker!
Just before our February break, students participated in a the Royal Winter Carnival. The weather was terrific and students had a blast going to the different stations. Maple syrup and bannock tasting, bracelet making, dancing, tug of war and many more activities filled our morning. We look forward to spring soon!