School News
Maskwacis Wahkotowin Liaison Message
Posted on

April 24th, 2018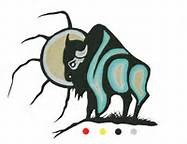 Tansi/ Hello,
Spring is finally here! Harrah!
I was gone in April for a few weeks to New Zealand for my daughter's wedding.  Wonderful experience!
We have only a few lessons of the Tipi teachings left, I'm hoping to have a tipi set up before school is over.  I will be inviting an elder to talk more on the tipi teachings and the medicine wheel.
The grade 8 class has been invited to go to a Cultural Camp May 30, permission slips and more info will follow.  It is a great experience to learn about indigenous culture hands on and mix with the grade 9 students from the high school it will be an old day event.
Dancing will continue on Friday at recess time if the weather is nice we'll be going outside. Drumming will continue for the month of May as well.
Enjoy the sunshine!
 Please call Ecole Queen Elizabeth 780-352-2281 or my cell at 780-312-0598 my email address is gloria.rogers@wrps11.ca with any questions or concerns.
Hai Hai,
Talk to you soon!
Mrs. Gloria Rogers