School News
Tansi! Happy Heart Day!
Posted on

February 8th, 2018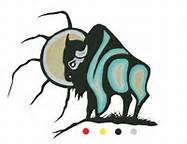 Happy Heart Day!
This month we will learn Cleanliness, Thankfulness, Sharing & Strength; Each Tipi pole teaches children how important these virtues are and why they are in the Tipi and why they are important to use every day of our lives.
There are is a new design in the beading projects that the students will be showcasing them.
Drumming with the boys is going great! The boys catch on quick under the guidance of Kevin Littlechild.
Dancing with hoops or POW WOW dancing begins on the 13th of this month, students are excited to begin.
A HUGE THANK YOU TO LESLIE CHAVEZ, CHLOE MURRAY & CALLAH REID for your HOOP DANCING you girls are AMAZING!!!!!!!!
You can contact me on my cell at 780-312-0598 and my email address is gloria.rogers@wrps11.ca with any questions or concerns.
Hai Hai,
Mrs. Gloria Rogers