School News
Wakotowin - Mrs. Rogers
Posted on

January 12th, 2018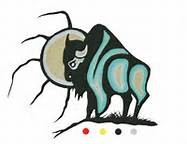 Tatawaw, Welcome!
Happy New Year! This month we will begin to learn about Faith which is the sixth pole in the Tipi, Faith help us learn to believe and trust in each other.
We've started to learn how to bead earrings.  If any parent/guardians would like to volunteer some time during the lunch recess to assist with beading that would be wonderful.  Some of the older girls will begin their ribbon skirts as well
EQE has an amazing drum group they meet every other Tuesday, on the off Tuesday we will be practicing hoop, jingle, and fancy dancing if anyone would like to volunteer to teach dance that would be great!
Please feel free to drop by for tea or coffee, my office is always open, bring bannock.
Please call EQE at 780-352-2281 or my cell at 780-312-0598 my email address is gloria.rogers@wrps11.ca with any questions or concerns.
Hai Hai,